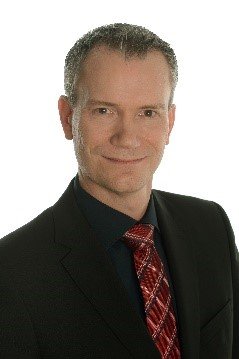 Keynote:
Digital disruption of the steel industry
by Holger Stamm, Director with PwC Strategy&, Duesseldorf, Germany

The steel industry is facing disruptions such as CO2, eMobility, lightweight design, new qualities and demanding customers is at the starting point of a digital revolution. Based on actual use cases we will look forward on the productivity gain and new business models for the steel industry in the next 5 years. Applying the business models from Amazon, Tesla and Uber it is possible to create an outlook on the integrated value chain of the steel industry. But to build these business models the steel industry has to manage digital disruptions…

Holger Stamm is a Director with PwC Strategy&, which reinvents strategy consulting as the world's leading Strategy-through-Execution firm, and he is co-leading the EMEA metals team of PwC. Holger is based in Düsseldorf, where he specializes in operating model development, digital and M&A strategies in the metals and process industry. Holger is responsible for the digital and Industry 4.0 solutions and services for the steel and metals industry at Strategy&. In this role he is in close contact with leaders of the European steel and metals industry, companies along the steel value chain and technology partners. He supports his clients in the needed business and organizational transformation to digital operations and digital business models for more agility, efficiency, digital capabilities and forward integration. He has more than 20 years of experience enabling his clients to deliver substantial benefit by improving their business performance. Holger holds a diploma in Physics from the RWTH Aachen with focus on Laser Technique (Fraunhofer Institute for Laser Technology ILT).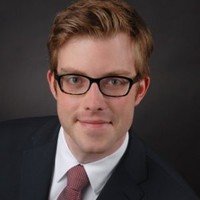 Keynote:
Opportunities for the Steel Industry by E-Mobility
by Dr. Christoph Deutskens, Streetsooter/PEM
The current dominant trends "E-mobility" and "Autonomous driving" challenge the automotive industry regarding their product and production flexibility. According to that, steel offers a high potential to function as one of the key enablers for these trends by providing appropriate solutions for both.
Seit 2018 Geschäftsführer der 5P Capital GmbH
Seit 2015 Geschäftsführer der PEM Consulting Mexico S.A. de C.V.
Seit 2014 Geschäftsführer der PEM Aachen GmbH
2014 - 2016 Geschäftsführender Oberingenieur am Lehrstuhl PEM der RWTH Aachen
2012 - 2015 Geschäftsführer RWTH Elektromobilitätslabor GmbH
2012 - 2013 Oberingenieur Elektromobilproduktion am Werkzeugmaschinenlabor, WZL der RWTH Aachen
2008 - 2014 Promotion am Werkzeugmaschinenlabor, WZL der RWTH Aachen
2005 - 2006 Master of Engineering an der Tsinghua University, Peking
2002 - 2008 Studium Maschinenbau an der RWTH Aachen
Keynote:
Trends @ your surface; Total surface quality and Industry 4.0
by: Kees Jonker (M.Sc.), Principal Researcher, Research & Development (R&D), Tata Steel, IJmuiden, The Netherlands
From the user point of view, Surface Inspection Systems should deliver more information than only a surface coil map with an overview of detected and classified anomalies. For instance data on the surface background is needed to adapt the thresholds for detection and segmentation, but can also be used to characterize the surface texture. Frequently taken images (snapshots) of the surface, live recordings and streaming video provide input for total surface quality characterisation. In this presentation a global overview and examples will be given towards total surface quality.
Also the first steps into Industry 4.0 or Smart Steel Factory; like combining process data and inspection data for defect prediction, will be addressed.