Platinum Exhibitors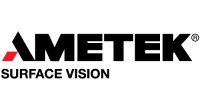 AMETEK Surface Vision
http://www.ameteksurfacevision.com
AMETEK Surface Vision is the world leader in automated online surface inspection solutions. Our broad product range is optimized for the monitoring and inspection of webs and surfaces, and for process surveillance applications.
The SmartView and SmartAdvisor product lines deliver robust, flexible solutions to continuous production processes across a number of industries, with hundreds of customers and more than 2,000 installations worldwide.
Our systems have become vital to increasing efficiency, streamlining operations, improving product quality and reducing costs and waste in industrial processes.
We continue to innovate, providing cutting-edge technologies and world-class technical support that delivers highly accurate defect data, high-definition video, intelligent grading, archiving and detailed reporting.
Based in Hayward, California, AMETEK Surface Vision has offices and sales representatives around the world. We are part of the Process and Analytical Instruments Division of AMETEK, Inc., a leading global manufacturer of electronic instruments and electromechanical devices.
Current press releases: https://www.ameteksurfacevision.com/pressreleases/press-releases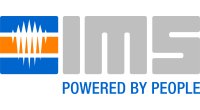 IMS Messsysteme GmbH
http://www.ims-gmbh.de/
Precision out of passion, quality out of conviction and innovation out of tradition
X-ray measuring systems, isotope measuring systems and optical measuring systems from the world's leading manufacturer IMS have been a guarantee for highest product quality in the production and processing of steel, aluminium and non-ferrous metals since 1980.
Our non-contact detection systems are used in the steel, metal and aluminium industries wherever meticulous material testing is required to guarantee the highest standards of quality – worldwide under the toughest operating conditions.
Both in hot production, such as continuous casting plants, hot rolling mills and tube mills, where shimmering surfaces, heat, dirt and moisture are common, as well as in cold rolling mills and service centres, measuring systems from IMS measure and detect reliably and with highest precision.
IMS as the first manufacturer worldwide started the development of 3D surcon surface inspection back in 2008, always with the intent of creating a flexible solution for a vast variety of applications. As a result, full scale prototypes for 3D slab inspection and for 2D hot and cold strip inspection were quickly being implemented during the following years. Now, more than ten years later, the upstarting system has matured and provides advanced and specialized solutions for the automated inspection of slabs, heavy plates, coils, tubes and even complex profiles like I-beam or sheet piles.
We at IMS see ourselves as a self-learning organisation whose corporate concept is geared towards maintaining a high level of know-how at all times as the basis for our highly developed measuring systems: non-contact detection systems which, thanks to their innovative and customer-specific developments, are often not only ahead of the times, but also of our competitors.
Strong partners from research and engineering round off our competence team. The result: precision systems of the highest order for optimally monitored processes in hot rolling mills, cold rolling mills and service centres.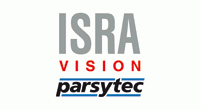 ISRA PARSYTEC GmbH
https://www.isravision.com/de/metall/
About ISRA
Machine Vision is one of the key technologies for industrial digitization, and ISRA VISION is one of the international providers that has been ensuring the success of large manufacturing companies worldwide for over 35 years - in close cooperation with leading technology universities and innovation centers. ISRA's high-performance components, in particular, high-resolution cameras and fast-switching LEDs, enable capturing structures in the nanometer and nanopixel range, even at extremely high speeds.
Since its foundation, ISRA's focus and strengths have been in the development of advanced embedded technologies and highly complex algorithms and bring them to market as easy-to-use touch-and-automate and plug-and-automate systems. These machine systems, based on Industry 4.0-enabled concepts, provide an effective foundation for sustainable customer success based on the partnership from consulting to integration. From process automation and product optimization to product efficiency and revenue maximization, our innovative portfolio covers the entire production chain, deployed in renowned companies from around the world. For example, international premium car manufacturers and well-known market leaders from the information and communication industries rely on automation technology solutions from ISRA.
On three continents and at more than 25 locations worldwide, we are always close to our customers and continuously support them in maximizing their production success. While at the same time, we are already developing systems for the visions of future industrial production, based on our broad technology portfolio and thus offering our partner companies a quick return on investment.
Press releases: https://www.isravision.com/de/metall/messe-presse/news/
Our sponsors and partners of the SIS 2021